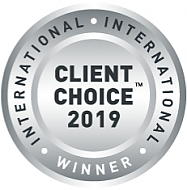 We are pleased to announce that three TURUNÇ lawyers were winners of the International Law Office and Lexology's Client Choice Awards 2019.
Noyan Turunç was the sole recipient of the Litigation award, Esin Çamlıbel the sole recipient of the Competition & Antitrust award and Kerem Turunç the sole recipient of the M&A award for Turkey.
Established in 2005, Client Choice recognizes those law firms and partners around the world that stand apart for the excellent client care they provide and the quality of their service. The criteria for this recognition focus on an ability to add real value to clients' business above and beyond the other players in the market. Uniquely, law firms and partners can only be nominated by corporate counsel.
Thank you to all of our clients and friends who have supported us.