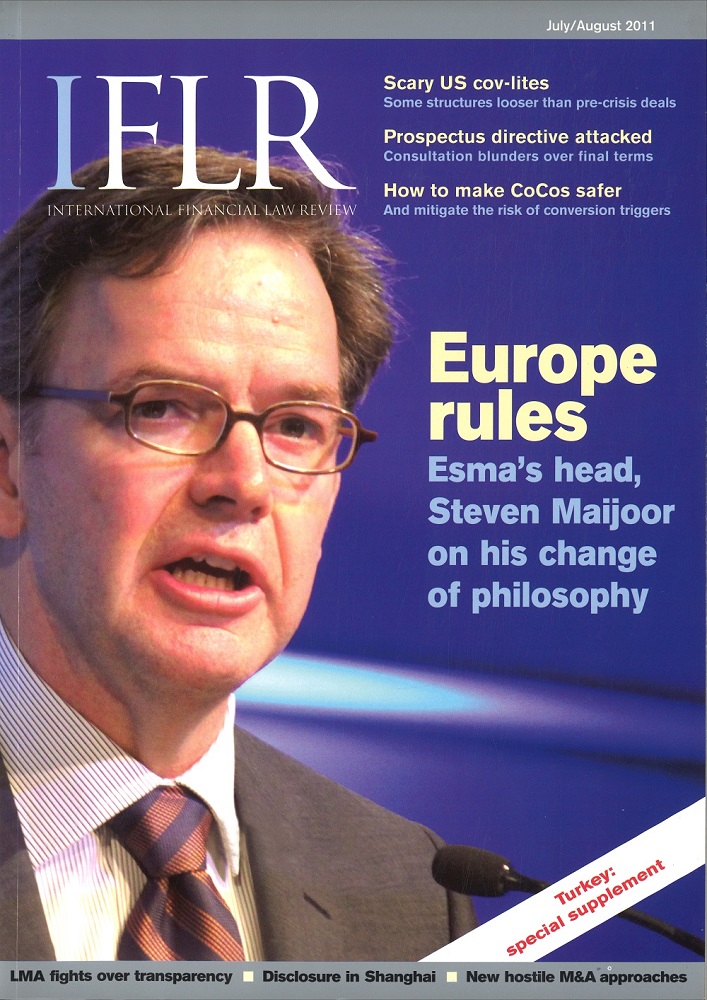 Kerem Turunç's article entitled "Up and Coming" was published in the special Turkey supplement of the July/August issue of the International Financial Law Review (IFLR) magazine.
The article is an overview of the Turkish capital markets, in particular the recent efforts to harmonize the country's securities legislation with EU regulations.
The article is available on the IFLR website and can be downloaded here.
Reproduced with permission from Euromoney Institutional Investor (Jersey) Ltd.
Update: Link updated.