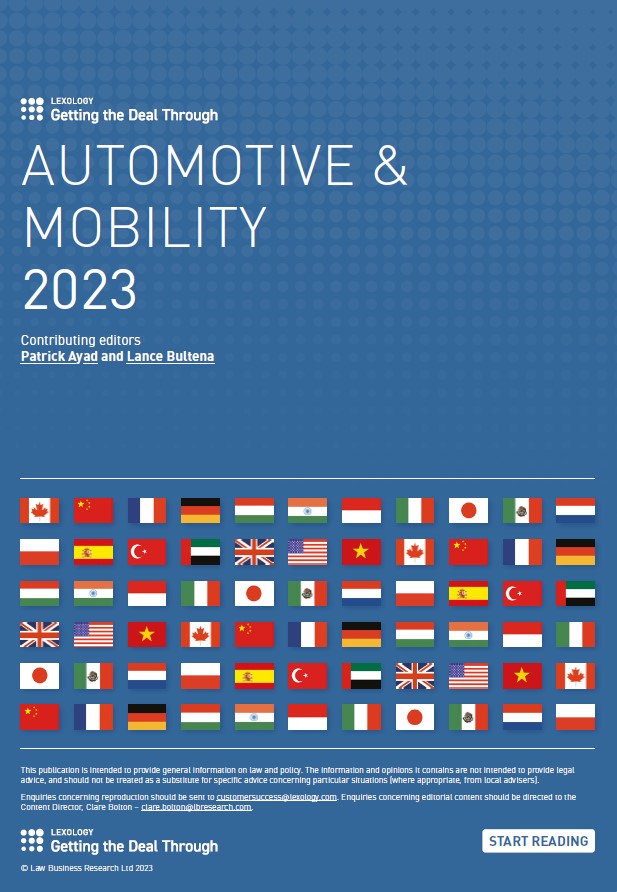 TURUNÇ authored the Turkey chapter of Lexology Getting the Deal Through's Automotive & Mobility (2023) title. The contributing lawyers were Esin Çamlıbel, Beste Yıldızili Ergül, Naz Esen and Canberk Taze.
The publication is a comparative guide of the legislation relating to the regulation of the automotive industry in 18 jurisdictions. In addition to Turkey, the jurisdictions covered by the 2023 edition are Canada, China, France, Germany, Hungary, India, Indonesia, Italy, Japan, Mexico, the Netherlands, Poland, Spain, the UAE, the United Kingdom, the United States and Vietnam. The contributing editors are Patrick Ayad and Lance D. Bultena of Hogan Lovells.
An interactive version of the guide is available on Lexology's website. You can download the Turkey chapter here. Please see our Publications page for other downloads.
Reproduced with permission from Law Business Research Ltd.