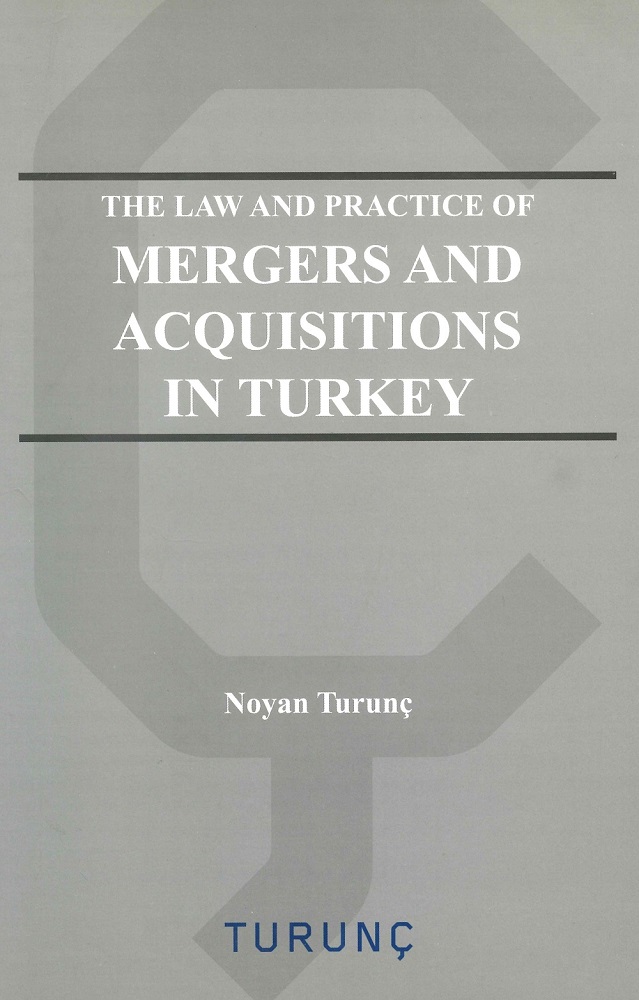 TURUNÇ is proud to announce the release of its new book The Law and Practice of Mergers and Acquisitions in Turkey.
Authored by founding partner Noyan Turunç, this book is a 278-page comprehensive treatise on the legislation applicable to M&A transactions, and practice notes designed to guide lawyers as well as other participants in M&A transactions.
If you would like to receive a copy of the book, please email us with your mailing address.
---
Table of Contents
– About the Author
– Acknowledgments
– Chapter 1: Introduction to Merger and Acquisition Transactions in Turkey
– Chapter 2: Cultural Aspects
– Chapter 3: Legal Background and the Regulatory Framework
– Chapter 4: Merger Transactions
– Chapter 5: Split-Up and Split-Off of Companies
– Chapter 6: Acquisitions
– Chapter 7: Method
– Chapter 8: Tax Considerations
– Chapter 9: Labor and Employment Issues
– Chapter 10: The Capital Markets Legislation
– Chapter 11: Bank Mergers and Acquisitions
– Chapter 12: Merger Control and Competition Law
– Chapter 13: Acquisition Bids Relating to Public Companies
– Chapter 14: Disclosure and Notification Requirements
– Chapter 15: Regulation on Privatization
– Chapter 16: Procedural Formalities
– Chapter 17: Expected Changes in Regulation
– Chapter 18: Questions Asked
– Glossary
– Note on Appendices
– Appendix 1: Communiqué on Principles Regarding Proxy Voting at Shareholders' Meetings of Public Companies, Proxy Solicitation and Acquisition Bids
– Appendix 2: Communiqué No: 1998/4 Regarding the Methods and Principles to be Pursued During the Course of Pre-Notifications and Applications for Authorization Made to the Competition Authority in Order for Acquisitions via Privatization to be Judicially Valid
– Appendix 3: The Act on the Protection of Competition
– Appendix 4: Foreign Direct Investment Law
– Appendix 5: Regulation for Implementation of the Foreign Direct Investment Law
– Appendix 6: Law on the Work Permit for Foreigners
– Appendix 7: The Announcement Text Prepared for Merger by Acquisition of a Company
– Appendix 8: The Announcement Text Prepared for Merger by Formation of a Company
– Appendix 9: Communiqué on the Mergers and Acquisitions Calling for the Authorization of the Competition Board
– Bibliography
---
© TURUNÇ
October 2009
Printed by Tükelmat A.Ş.
İzmir, Turkey
ISBN: 978-605-60933-0-2